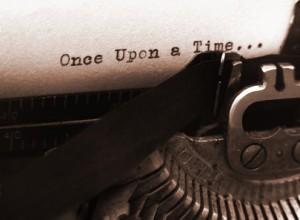 I'm a big fan of starting a resume with a summary statement. A summary statement gives a job seeker the opportunity to create a very strong positive impression in just a few lines. The summary statement is also the grabber that motivates the hiring manager to read your resume closely, rather than just skim it fast.  Developing a good impression and grabbing the reader can make a huge difference in the overall effectiveness of the resume.
Today, I read an article on resume writing that offered some great advice but differed on the importance of a summary statement. The article gave three reasons to avoid an objective or summary statement:
You don't want one

You don't need one

You don't have room for one
All three of these statements sound good.  Unfortunately, they are misleading.
You don't want one:  If you don't want to include a summary, you don't have to have one. This goes for anything on your resume. The problem with this is that a good summary statement will make your resume more effective. Deciding you don't want one is tantamount to saying you don't want to maximize the effectiveness of your resume.
You don't need one:  As I said, you don't have to include a summary. It's not a required element of resume. The basics that are essential to a resume are your name, contact info, education and work experience. Everything else that you may include is designed to help sell your potential to an employer. The resume police won't hunt you done if you don't have a good summary statement, but your odds of landing an interview may be lower without one.
You don't have room:  The third point is the one that I really have trouble with. The more information on your resume, the more important it is to have a summary. If you have no experience to write about, there's nothing to summarize. On the other hand, if you have 30 years of experience, a summary can help frame your potential and build interest in reader to look closely at your resume.
A good summary statement is similar to an eye catching headline in a newspaper or an action packed opening scene of a movie. Both of these are designed to grab the attention of the audience quickly with the most exciting information.
The key to an effective summary statement is to present a summary of the most important information to the hiring manager. You want to get the hiring manager excited and interested.
The term objective statement is misleading for many job seekers. Hiring managers want to know what type of position you will consider accepting – not what your goals, wants and desires are. Focus on the elements of your background that help sell you to an employer. This short sales pitch should generate interest in reading your resume closely. If you do this, you will be far ahead of most job seekers.