Soft Skills in Global Sourcing Roles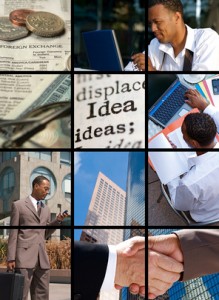 Technical expertise is critical to landing a global sourcing position. The challenges in sourcing roles require skill and experience to be successful.  These challenges constantly change with new economic and international opportunities and pitfalls.  In this environment, as critical as technical skills are to global sourcing, professional more than just technical skills to be successful.  Roles in global sourcing require a balance of technical expertise and soft skills.
Soft skills form the foundation of a person's career, driving the ability to apply technical expertise.  The most critical soft skills include:
Communications Skills
Interpersonal Skills
Teamwork
Work Ethic/Attitude
Organization Skills
Flexibility
Problem Solving Skills
All of these attributes play a significant role in every career.  In global sourcing, soft skills are critically important.  Sourcing touches almost every functional area of a company, and requires coordinating and supporting these functional areas.  Sourcing also requires extensive interaction with people and organizations outside of the company.
Making the soft skills requirements even more important, global sourcing professionals need to work with international suppliers.  Navigating differences in communication styles and cultural values can be especially challenging.
To be successful in a global sourcing role, an individual needs to be able to apply their technical expertise with their soft skills to reach the desired outcome.  Communicating effectively, by phone, in written correspondence, one-on-one in person and before groups will affect the success of a sourcing professional.  Additionally, being cognizant of culture issues can make or break a vendor relationship.  Adapting to changing market conditions and solving problems are constant challenges and require an individual flexible enough to stay in front of the marketplace.
As you prepare your resume and get ready to interview, include how your soft skills have helped you succeed in the past.  For example, you may write on your resume how you developed a sourcing plan for a new product rollout, and this plan required coordinating sourcing activities in a number of countries.  The technical requirements of such a project could be substantial.  Within the presentation, a little information on soft skills required to pull off this project can help.  Mentioning the communications requirements, the relationship building with new suppliers, the organization and time management challenges and the ability to execute this project so that it supports the efforts of other functional areas are all topics that will help with the overall presentation.
As you move forward in your career search, remember to include your soft skills in your presentation.  A good balance of soft skills and technical expertise can help set you apart.