Example of a Customized Resume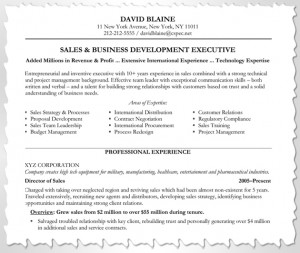 I ran into a great article this morning showing how to customize a resume for a specific job.  Louise Fletcher at Blue Sky Resumes shows a resume before and after customization.  The changes between the original and customized resume are subtle but very effective.  Changing a few terms and emphasizing a specific accomplishment can make a resume really standout.
Many job seekers write the most general resume they can.  They attempt to make their resume applicable to as wide a range of positions as possible.  The goal is to maximize the number of opportunities the job seeker will be considered for.  This doesn't work.  Instead of increasing the number of opportunities, the job seeker ensures that they will not stand out and will be overlooked for most positions.
Check out the article from Louise Fletcher… How to Customize Your Resume.