How to Select a New Career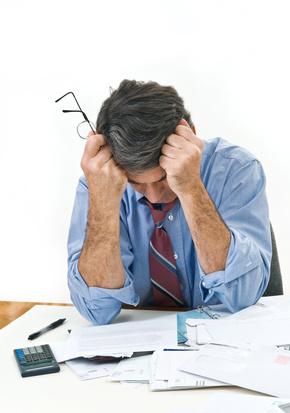 Recessions are a time of change for a lot of people. A downturn forces people to leave jobs at unsuccessful companies and seek work at more successful firms. In this process, many people will change careers, leaving industries that are overstaffed for industries that are understaffed. As painful as recessions are, they are a fundamental part of our economic system. Periodically, industries, companies and people reinvent themselves.
The uncertainty of changing careers is difficult and scary. I've changed careers several times. In school, I completed and engineering degree and an accounting degree at the same time. This gave me an incredibly wide variety of options. I started in public accounting with Price Waterhouse and then made a change to process engineering with Newell-Rubbermaid. Since then, I have worked in a few other careers and several different industries. Some of the changes I made were in careers that were very well suited for my interests and abilities. Others, it turned out, weren't as good a fit.
If you are facing a major career change, knowing the best direction can be difficult to determine. The uncertainty of the industry, job and company can be daunting. Despite this, you may be forced to make a major change. If you are in Michigan and from the auto industry, finding a job similar to what you have done may be impossible. How do you decide what career and industry to pursue?
There are resources to help. Research industries and careers, start online and then speak with individuals in those careers. This will give some background on the careers you are considering. If you are making a small change, this research may be all you need. A more significant change may require more help.
Consider talking with a career counselor to learn more about how your skills and interests match different careers. A good career counselor knows how to interpret the interests of a job seeker to identify jobs that will satisfy these interests. A counselor will also help develop the roadmap for moving into the new career.
There are a number of reasons people use career counselors. Markell Steele, from Futures In Motion, outlines a few of the most common:
"People who seek out my career advice are motivated by a number of factors. They may:

Be fearful of a pending layoff or reorganization,

Feel that they have few opportunities for advancement,

Be looking for new challenges,

Think their career is off track,

Be uncertain about their future career path, and

Recognize that the job market has changed and they don't know what to do.

They are feeling overwhelmed, under challenged, unmotivated, stressed out, bored and burned out. Working with a career counselor can help you alleviate the anxiety of changing your career situation."
If you have an interest in learning more about career counseling, take a look at Markell's "SPECIAL REPORT: 6 Tips For Discovering The Work You Love By Working With A Career Counselor."